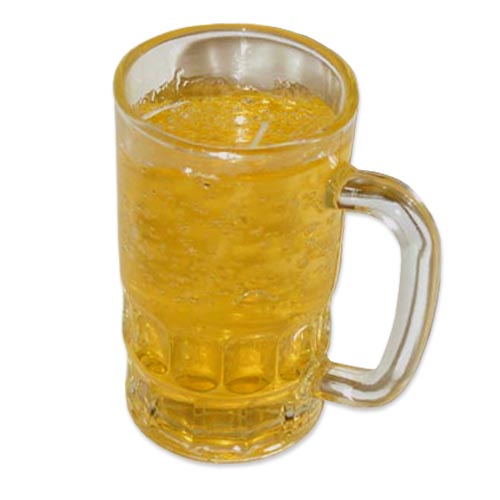 Customer Reviews - "12 oz Beer Mug Candle"

---
Testimonial From: Handy quality Beer Mug bybrassman ( Michigan - United States )



This is actually a real 12 ounce beer mug with a jel candle. The mug is very sturdy and can be used for beer when the candle is done. The candle came in handy during a party I was throwing
---
---
Testimonial From: A beer mug and a candle byarthur ( Minneapolis - United States )



I got a set of four for my birthday, and boy was I surprized. Not only are they wicked cool candles, but they are actually real beer mugs. Talk about two presents in one. Don't tell anyone, but I have gotten them for several people as gifts. Sweet deal, man.
---
Customers Interested In Similar Items

---