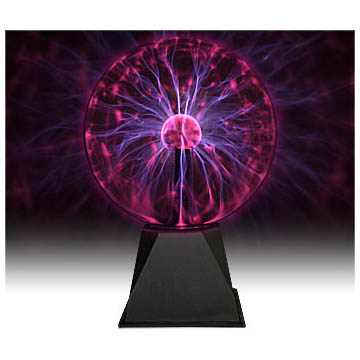 Customer Reviews - "Dazzling Large Plasma Ball [1 foot tall]"

---
Testimonial From: Beautiful and Fun! byB.J. ( Arizona - United States )



This is something my boy has wanted for a long time. It is everything he had hoped for, cool looking, great colors, this is a larger size ball which is very much worth the extra money. It plugs in so there are no costly batteries, it's beautiful in the dark and so much fun to watch the streams of lightning looking bolts when you touch the sides of the ball. I will order this gift again to give to another person.
---
---
Testimonial From: Love It!!! byJosh ( Tennessee - United States )



The kids absolutely love this product. Very cool and visually beautiful to look it. My sons use this every night as a nightlite when they go to sleep as a night light and uses it anytime he is in his room. It's the perfect size for the desk. The colors are vibrant.
---
Customers Interested In Similar Items

---