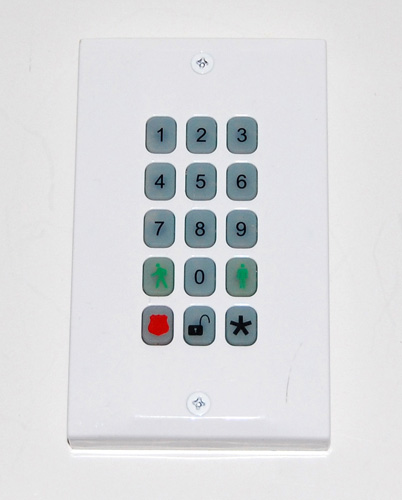 SMC Wireless Keypad SMCWK01-Z
SMC wireless keypad model SMCWK01-Z 752.9740NA.

The SMCWK01-Z Key Pad provides convenient control of the HSA family of products in an easy to use push button device. The Key Pad features a 3-color LED display to indicate and confirm events, easy wall mounting, and a simple multi-button interface that allows arming and disarming. The Key Pad can be easily associated with the customerís office network, and features a long 5 year battery life. All of these features combine to make the Key Pad an essential component of the Home Security and Automation (HSA) family of products.
Customers Interested In Similar Items

---