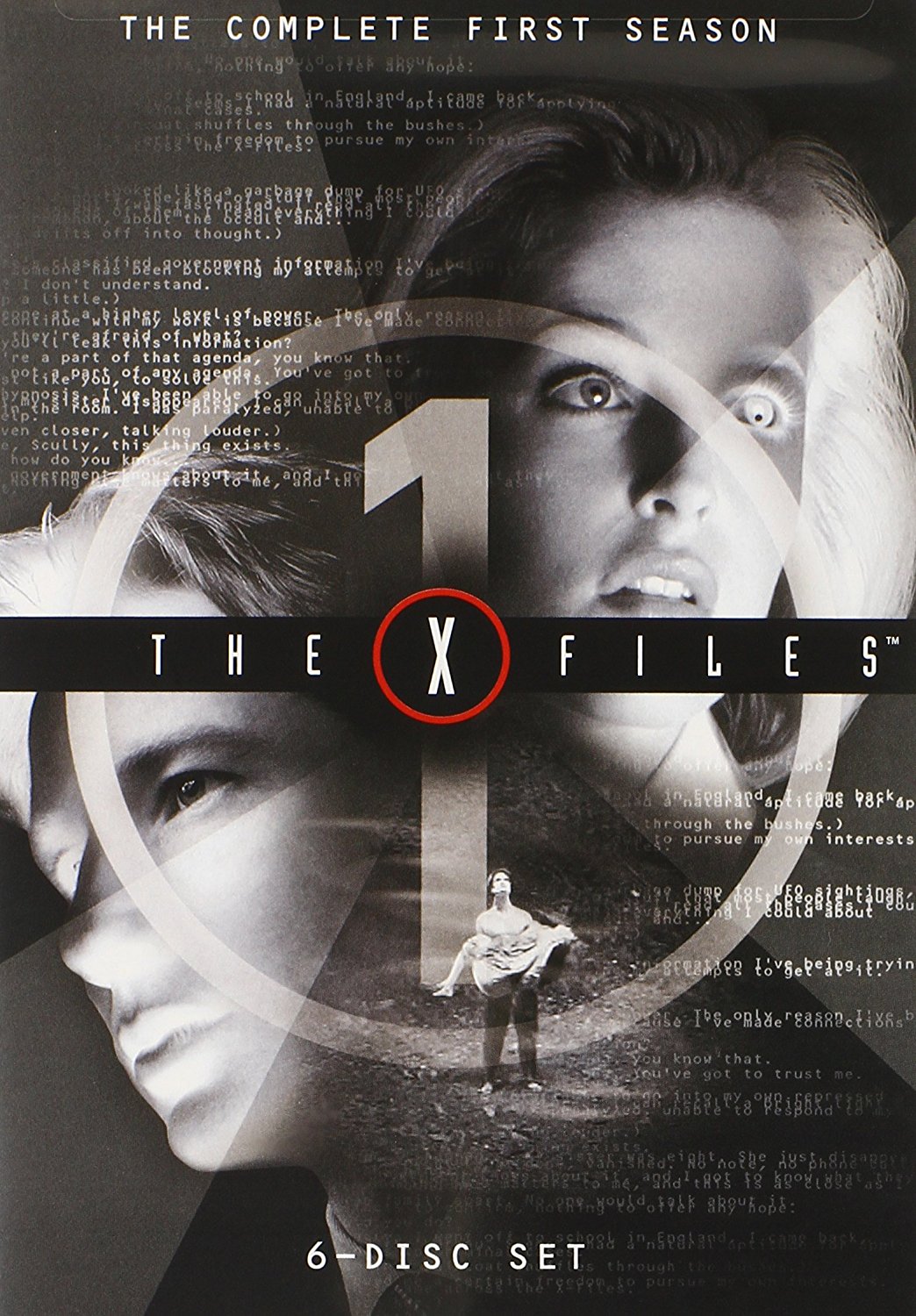 The X Files Season 1 - David Duchovny, Gillian Anderson - DVD
In the first season of The X-Files, creator Chris Carter was uncertain of the series' future, so each of the episodes is a self-contained suspense story; they do not delve deep into the ongoing X-Files mythology or turn to self-parody and humor as do episodes in later seasons. Yet, these episodes display the elements for which the show would become famous: the cinematic production values and top-notch special effects, the stark lighting of the Vancouver sets, the atmospheric halo of Mark Snow's score, and the clever plots dealing with subjects ranging from the occult, religion, and monsters to urban legends, conspiracy theories, and science fiction. Most importantly, season 1 introduces FBI agents Dana Scully (Gillian Anderson) and Fox "Spooky" Mulder (David Duchovny), two of the most attractive government officials around. Scully is the serious-minded medical scientist assigned to join Mulder on the X-Files, a division of the FBI dealing with the paranormal. Mulder is the intuitive thinker with a dry wit, a passionate believer in the existence of paranormal phenomena and one of the few characters on television smart enough to figure out who the bad guy is before the audience does. Their muddled relationship, a deep friendship laced with sexual tension, provides the human heart in a world where the bizarre and horrible lurk in everyday society.
Those unfamiliar with The X-Files often view all the fuss with the same skepticism with which Scully first regards her new partner's ideas. But just as she comes to realize the uncanny accuracy of Mulder's outlandish theories, newcomers to The X-Files who sample a few episodes in this boxed set will likely find themselves riveted to their television late into the night. And undoubtedly, the shadows and creaking noises in the house that evening will seem more menacing than usual.

Customers Interested In Similar Items

---