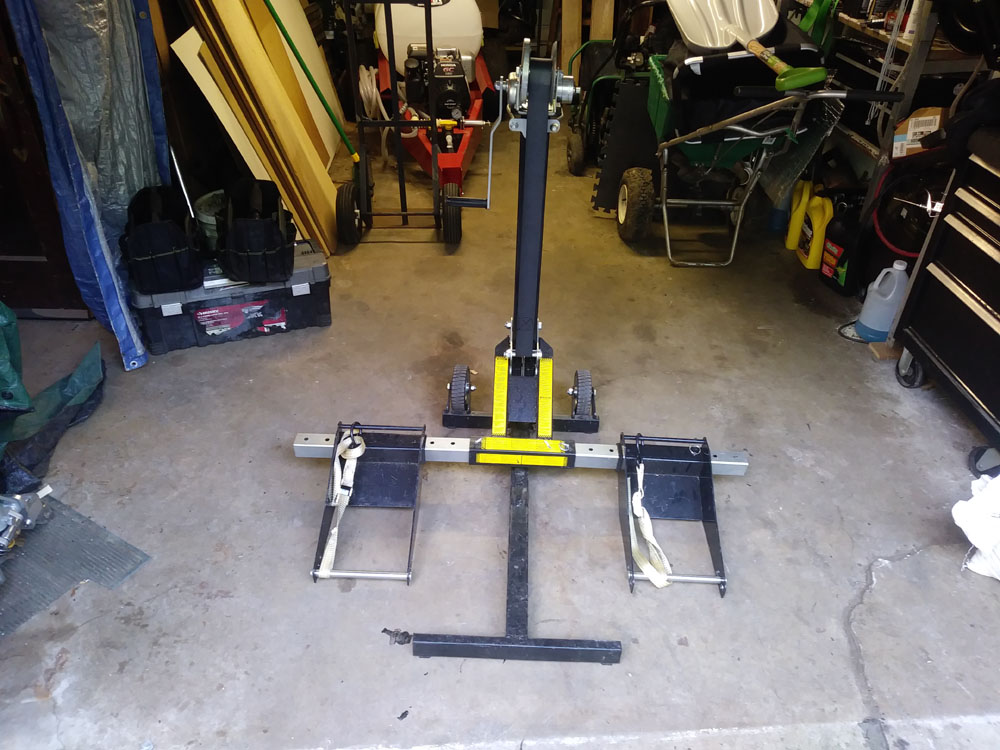 MoJack Pro Lawn Mower Lift 750 Lb. Capacity
MoJack Pro Lawn Mower Lift

The Mojack Pro works like new Used only a few times.

Folds down to 6in.H for storage
Fits nearly all mowers with outside front wheel measurements of 35 1/2in. to 62 1/2in.

The MoJack Pro helps you stay on top of mower maintenance. Adjustable to fit most residential zero-turn mowers and lawn tractors, the MoJack Pro is ideal for blade sharpening, belt replacement, and debris removal. Safer than car ramps and blocks, the MoJack features a screw jack and a safety lock pin system to keep the system stable.
Customers Interested In Similar Items

---